Shop Local for Best Gifts in Kitchener Waterloo Region
Shop Local for Best Gifts in Kitchener Waterloo Region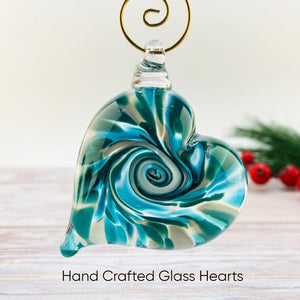 Not Just For The Garden has always had a Made in Canada mandate from its onset 22 years ago. We have established retail partnerships with over 200 Canadian artisans and manufacturers. We battled the big box stores made in China product pricewise  to provide this product,  and only recently,  with the "Buy Local" movement of consumers have we been able to excel with our product sourcing. We are grateful to both our loyal,  long-time clients and our newly arrived customers. We now again really feel like part of the KW community when so many locals are supporting our small business !! 
If you live in the Waterloo , Kitchener, Cambridge, Guelph, London or outlying areas please visit us for some great gift ideas. Here are our top 10 suggestions from your Best Gift Source locally 😊 and regionally. Always supporting Made in Canada.
1)  Glass Blown Hearts with Complimentary & Thoughtful Enclosure Cards. Made in Canada
2) Magnetic Photo Frames and Magnets that can be selected based on who you are purchasing your gift for. Made in Canada 
3) Lucia Home Fragrance & Votives. Made in Canada
4) Custom Faux & Fresh Arrangements. Made in Canada just for you❤️
5) Cardinal Hand Crafted makes for a thoughtful sympathy gift. Made in Canada
6) Cardinal Metal Sculpture by Anvil Island Made in Canada
7) Sassy Gifts make for unique hostess gifts. Our "Fork You" fork is delightful and not offensive.
8) Spring/Summer wreath on willow base
10) For the Cycling enthusiast in your family- Biking Metal Sculpture by Anvil Island